Brian A. Klein, Esq.
Founding Partner
Education & Biography
Founding Partner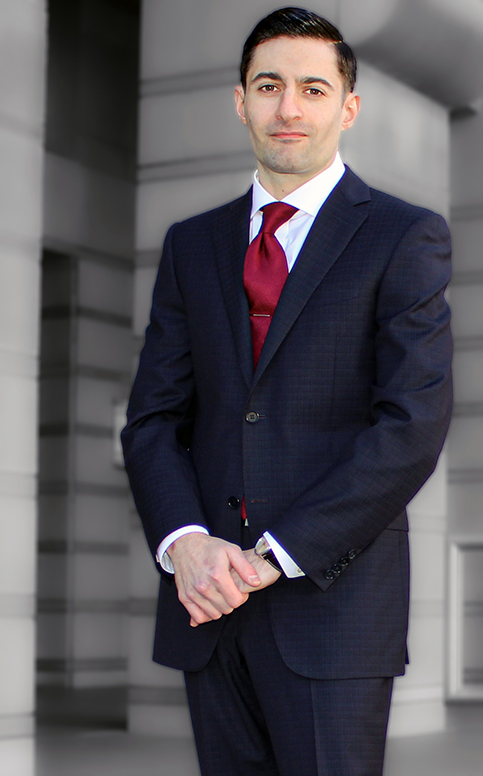 Brian A. Klein is a Founding Partner of Parra Klein. Mr. Klein is a New Jersey personal injury trial attorney with eight years of civil litigation experience. Before forming Parra Klein, Mr. Klein spent seven years as an associate and then counsel at a top New Jersey personal injury firm, where he handled hundreds of personal injury cases. Mr. Klein's efforts have resulted in happy clients and millions of dollars recovered.
Mr. Klein and Arlene Parra formed Parra Klein with one tenet in mind: treat others the way we want to be treated. As a lawyer, that means being the legal advocate we would want for ourselves. Fighting tirelessly for our clients, as if our own bodies were injured and lives on the line. Protecting you and your family when chaos strikes is our top priority.
Mr. Klein grew up in Montclair, New Jersey and is a lifelong New Jersey resident. He graduated from Montclair High School in 2005, received a B.A. in Jurisprudence from Montclair State University in 2010, and earned a J.D. from Rutgers Law School in 2014
After graduating from Rutgers Law School, Mr. Klein served as a judicial law clerk to the Honorable Andrea G. Carter, J.S.C., in the Superior Court of New Jersey, Middlesex County, Civil Division. As a judicial law clerk, Mr. Klein was responsible for supporting the court throughout the civil litigation process. It was this invaluable experience that sparked his passion for civil justice.
Mr. Klein's fervor for advocacy knows no bounds. As a trial attorney, he works tirelessly to ensure that his clients' rights are vindicated and that they are completely satisfied with his representation. In his free time, Mr. Klein enjoys being with family and friends, riding his motorcycle, exercising, watching documentaries, and listening to SCOTUS oral arguments on Oyez.org.